Pseudoscorpions in the Fundus Collection Portal
17 November 2022, by FDM Webmaster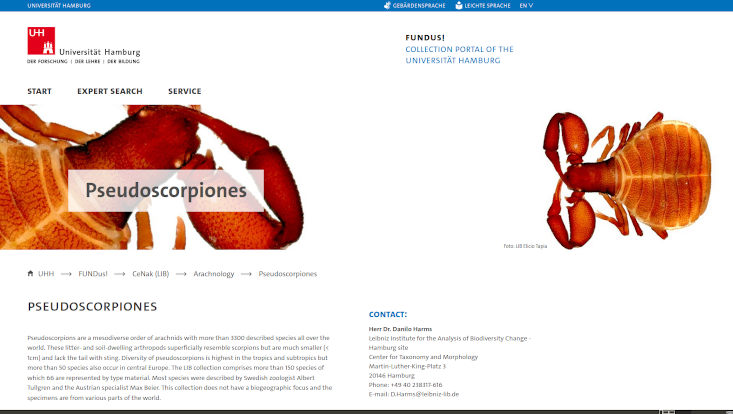 Photo: LIB Elicio Tapia
In cooperation with the LIB (Leipnitz Institute for the Analysis of Biodiversity Change) we are pleased to give you an insight into the fascinating species of pseudoscorpions in the FUNDus! Collection Portal.
Pseudoscorpiones belong to the arachnid order and are much smaller than real scorpions. The collection of the LIB contains about 150 species, of which 58 can currently be viewed in FUNDus!
In the course of this, the selection of spiders, scorpions and harvestmen was also significantly expanded. All in all, 679 objects of the arachnology collections are currently digitally represented in the collection portal.